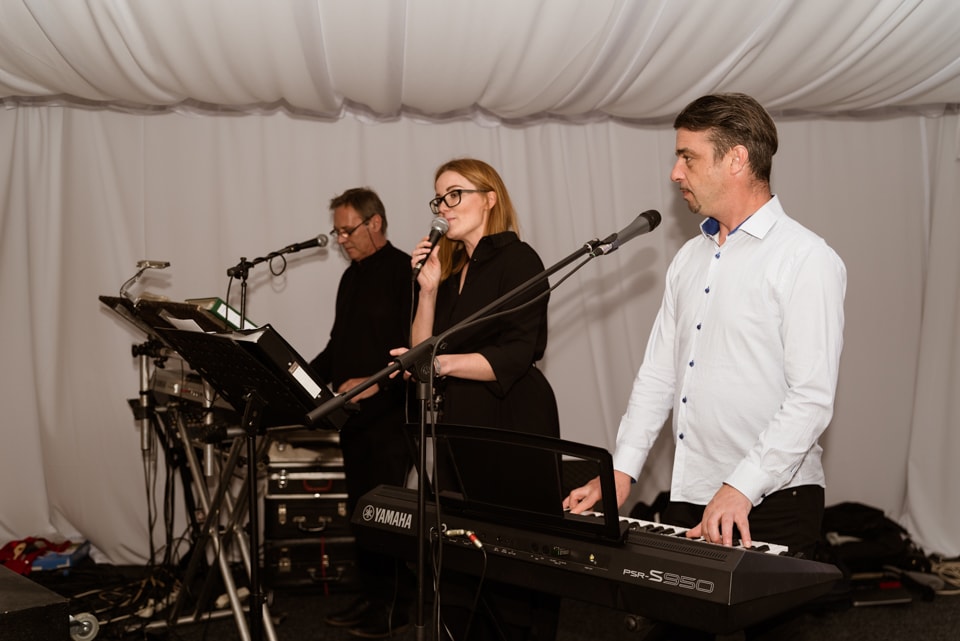 So, you are looking forward to your wedding and are happily checking away from the list. You feel great about your planning decisions that have come to fruition, but the next one stops you on your tracks. Entertainment is vital, and you need to choose between a wedding DJ and a live band.
Whether it is the theme of your favourite show or movie that makes you tear up, there's no denying music makes the world go round and it is a vital aspect of any wedding. It enhances the atmosphere, getting everyone on the dance floor. You want the music to be an expression of you as a couple while entertaining your guests all night. You might have your playlist ready but stuck on whether to hire a live band or a wedding DJ. Well, this read will discuss a few points that might point you in the right direction.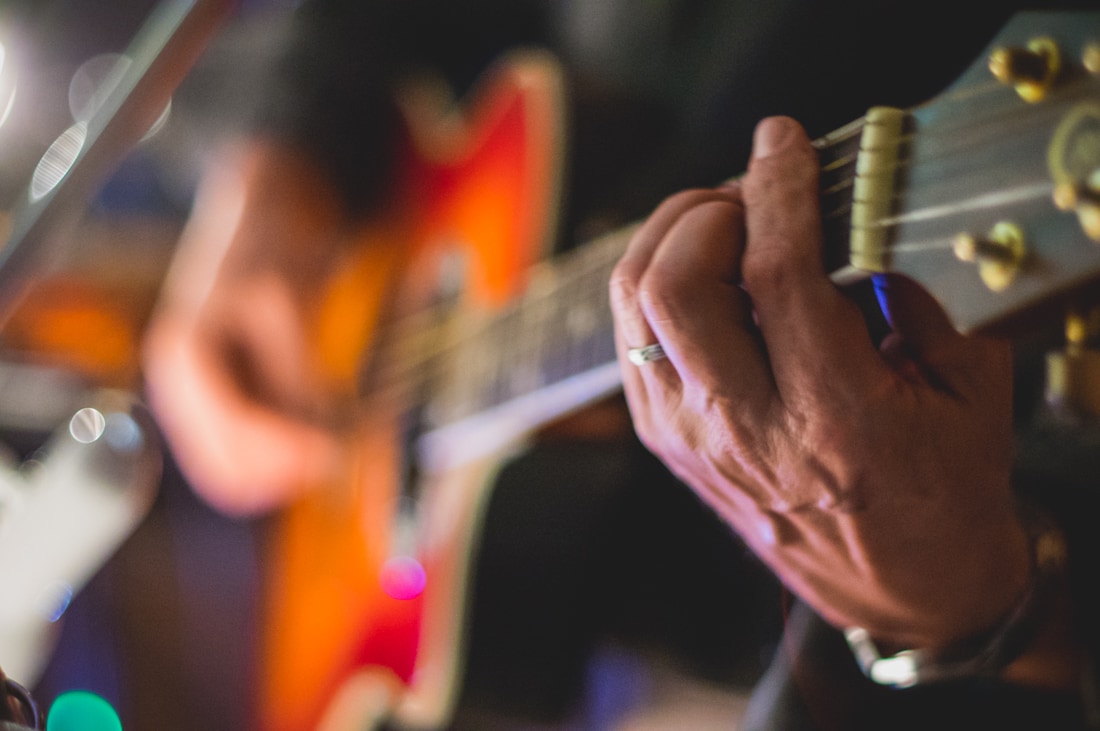 The Budget
It makes sense to start here as this aspect determines what option makes more sense. In most situations, a wedding live band costs more than a DJ. Expect to part with at least £2500 for a live band. This is due to factors such as additional transportation costs for a bigger group and their equipment.
This cost ideally covers the actual time of performance and any additional equipment you might ask for plus song requests.
On the contrary, wedding DJs will set you back about £600 to £3000. This is primarily based on experience and reputation. If you hire a DJ who's more of a hobbyist, they are likely to charge less. However, a prominent and more experienced DJ will cost you more. Consider your budget before any other aspect on this list.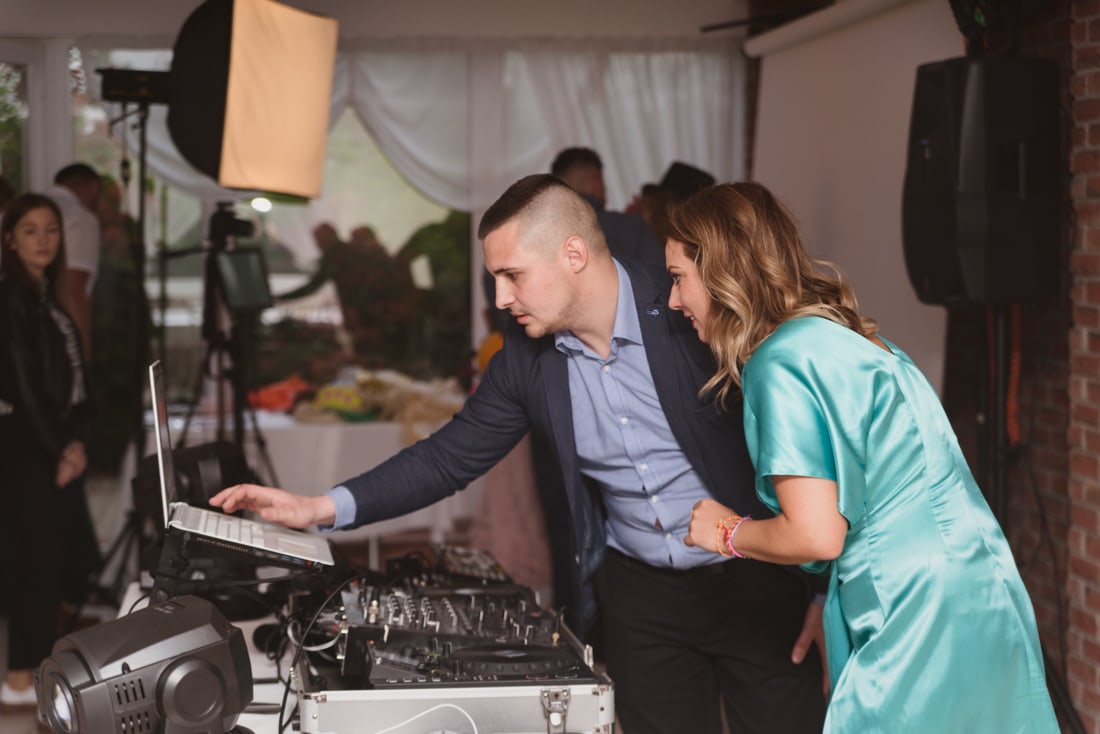 Wedding Style or Theme
The reception music will set the mood for the night and so, ensure it matches your wedding theme or style. Are you holding an intimate dinner party or a huge reception full of life? Regardless, you want every song to enhance the theme.
A string quartet might be ideal for an intimate or a more elegant sit-down, but if you want your guests to stand up and sing along as they dance, a cover band is more appropriate. If you and your newly wedded partner enjoy frequent jazz, consider a full jazz band. Live music can really enhance your wedding style or theme.
On the other hand, if you are more into variety, a DJ makes sense. They provide a wider breadth of music and can play any song you desire. Before the big day, you and the DJ should sit down and agree to a list of must plays and the don'ts.
Keep in mind that while a DJ prerecorded songs, (excellent for when you want people to dance the night away), live bands can improvise a bit through playing standout instrument solos, changing the lyrics and including any twists they find fun and fitting.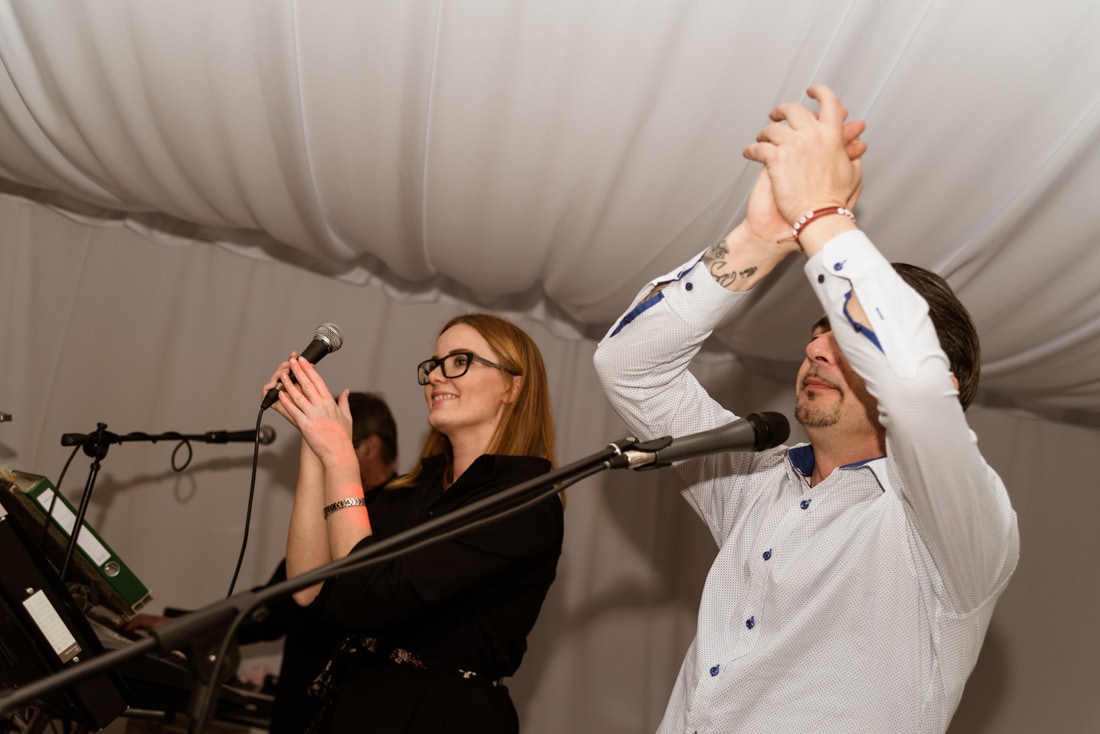 The Venue Space
Logistics sound boring, but they are important in this regard. Depending on your wedding venue, regulations and certain restrictions may apply. Things such as noise stipulations, electricity limitations and physical space can affect your decision between a wedding DJ or band.
Bands call for more people, equipment and space. However, a DJ just needs adequate space for their speakers and a small table for the turntables. As such, it is important you visit the potential venue ahead of time to ensure all these elements accommodate your taste.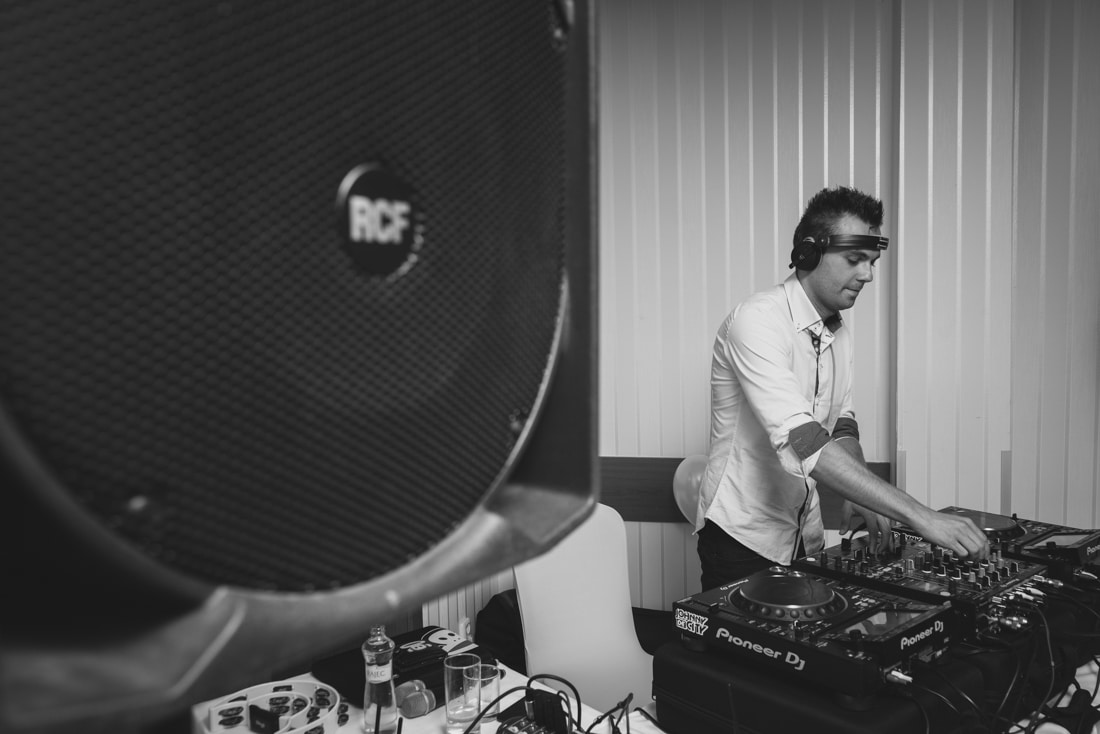 The Guests
Your big day might be a celebration for you and your partner, but you are also hosting an event for others. So, consider the guest list before choosing the form of entertainment. Also, think about the age and preferences of the group.
A DJ can create a list of music from all age groups, but a live band is more focal. This is excellent for guests who do not prefer to dance. Your younger wedding guests might not like the band's performance, but as mentioned earlier, the songs choices might be limited regardless.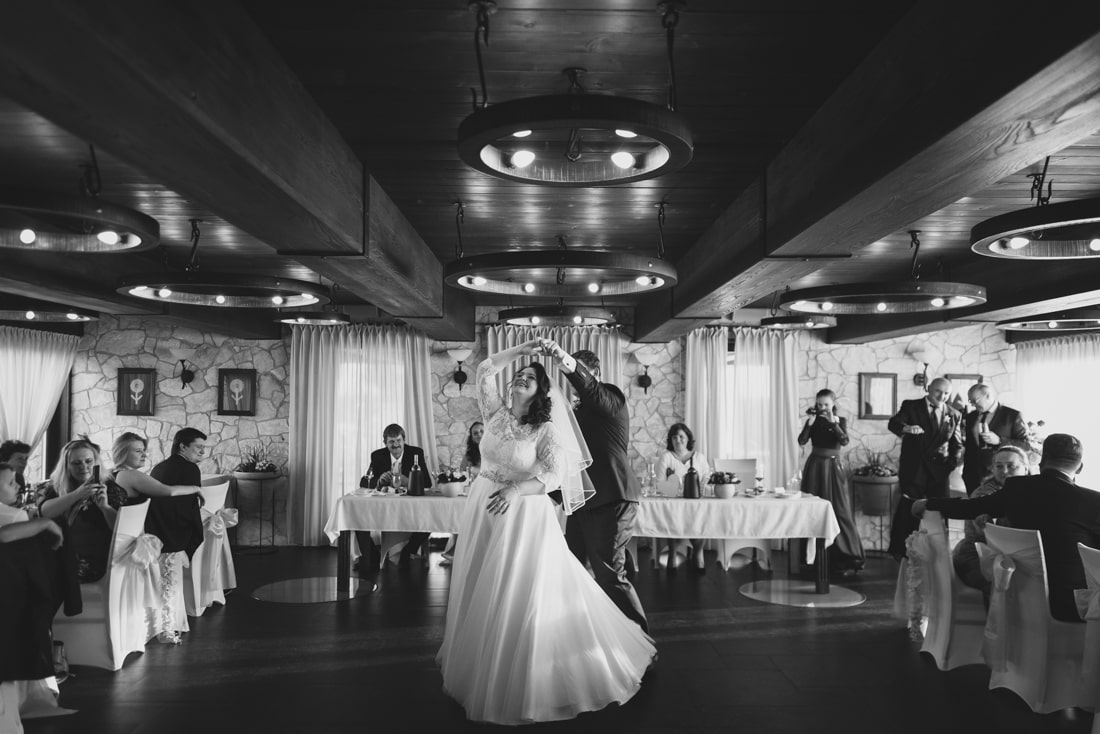 So, Wedding DJ or Band?
With all the aspects to consider mentioned above, you may want a quick rundown of the pros and cons of each for a more informed decision.
Wedding Band Pros
Live bands provide a unique, personalized experience that matches your wedding needs.
They are skilled at gauging a crowd and knowing when plus how to amplify their performance.
Wedding Band Cons
Needs more space due to the number of members or equipment
Less variety

Wedding DJ Pros
More variety. DJs have more access to music and have the skill and equipment to change music in a more dynamic manner.
Less Space. A DJ just needs his or her turntables and good speakers to make a show
Wedding DJ Cons
DJs tend to be less personal for people who are not interested in dancing.
Conclusion
Both options can make your wedding the best day of your life, but it all boils down to your budget, theme, and preferences. With the above tips, I hope that you will be able to make a more informed decision.